Table of Contents

1. Mind Map

2. Research (Video Resources)

3. Different Shots

3.1 Drone Shot

3.2 Shot (Running)

4. Storyboard

5. Sketches

5.1 Sketches  (Digital and Illustration)

5.2 Sketches (Tradition Drawing) 

6. Location and Texture 

6.1 Philippines area 
6.2 Background (Digital)
6.3 Texture Color

7. Sound Effect and Music

7.1 Flying Sound Effect

7.2 Running Sound Effect

7.3 Walking Sound Effect

7.4 Breathing Sound Effect
7.5 Laughing Sound Effect

8. Software (Flash and After Effect)
8.1 Abode Flash 
8.2 Abode After Effect
8.3 Adobe Photoshop
8.4 Maya Modelling 

9. References
10. Conclusion
1. Mind Map
2. Research (Video Resources)
These are the videos that I have watched gathering about the topic for this project. Since I grew up and rise up in the Philippines I decided to use this creature to incorporated of this project. Because I'm really interested in the folklore and mythical creatures especially the history. Upon watching this videos it says all about the history and where it come from. I lived in the Philippines for almost 18 years of my life, I never thought that the history of aswang there can be complicated and where they come from.
I remember when I was young my grandmother always tell stories us about this mythical creature and folklore in which she has experienced during her time. I never believe of this creature even since but when I had some experiences in the Philippines that I will never forget for the rest of my life. We are going to my dad's hometown because in the Philippines we have "ALL SOULS DAYS" this event happen even 31 November.We Filipinos celebrated this event to remembering are love once who had departed. We are visiting my grandfather my dad's father.
Traveling Manila where we live to Laguna is the province we are going to took us more than 4 hours drive going there. After we visited my grandfather on the way back, we got lost in the middle of nowhere no house, no people, it look likes a forest because it has lots of trees. Our family driver had to ask someone for a direction however, he took him half an hour to find someone to ask for direction. Afterward, our driver found someone and he saw this old woman we also saw this old woman. We have to ask direction to her because we don't have a choice we are really lost and it is really late at night when we went back to Manila. Our driver said that "Where can we find the nearest exit" and the old women pointed the direction and our family driver have to follow that direction given to us by the old women. After we followed the direction given to us half an hour later we still can't find the exit and we coming back to the place where we saw the old women. Our driver to us that we been here and we all saw the old women again. But we still keep going on the direction given to us by old women, it after again for the 4x we saw the old women. We have been in the place for almost 2 hours just to find the exit and my uncle to us that we have to take off our tops and put it another way around. We have been in a place of unfamiliar spirit that we can't explain. My grandmother believes that we have entered that wrong place she prayed inside the car. We have to do what my uncle do us that we have to take off our tops and put in the another way around. We have to stop once we have put our tops the another way and out driver keeps driving and we finally saw residential houses and able to find the exit to go to Manila. I think this event in our lives that we can't explain what happened to us that time.
Some part of the Philippines especially in the province, still believe in this kind of stories happening now. But in the Manila, because we are in the city we never pay attention to this kind of stories. But there are people who still believe and see this creature which I really don't know should I believe in this stories but there is some part which I want to believe because we as a family experience some event that it is hard to explain. There are still stories and encounter went I was young but some people will never believe me because they think I am creating stories. I would like to keep that stories to myself because people nowaday is a skeptic and they don't believe in this kind of stories about mythical or folklore. After watching videos gathering about the aswang there still some place in the Philippines like province (rural area) that they believe that these creatures really existed nowaday.
While the Spanish had a big impact in the Philippines since we been colonized with Spanish culture. Filipinos believe in this creature before the Spaniard arrived 1565, during and many put stock in them today. While some of these impacts have been attached to the stories in Philippines Mythology, none have been connected to the development of the creature. Some Philippines Historians have since a long time ago reprimanded the Spanish for disparaging the animist convictions of the locals and making these creatures. "The Spanish were, however,  successful in changing the thinking about these beings.  Before their arrival, it was generally understood that these ghouls and malevolent spirits were just doing what they were supposed to be doing.  There was a great fear of them, but they were not considered "evil".  https://www.aswangproject.com/lower-mythology/
The corpse stealing ghoul classification of aswang is believed more in the Eastern Visayas. The shapeshifting aswang (transforming into a bird, or large dog) this believed in some province in the Philippines like Central Visayas and Mindanao although stories pop up from all areas now that there are so many people moving to larger cities in search of work. The witch classification is believed throughout the Philippines. This is the most damaging classification. News reports show up every year in the Philippines of some old lady getting murdered because the town folk thought she was an aswang.
Since I grow up in the Philippines we Filipino think asawa is a form of a witch this will probably the most closed form that we would think and classification is believed throughout the Philippines. This is the most damaging classification. There are some news reports show up every year in the Philippines of some old lady getting murdered because the town folk thought she was an aswang. But now a day we still
Lastly, there is a vampire classification, but these characteristics were taken from other creatures like the Danag and Mandurugo. I think it was adapted to the aswang so Western Vampire tales could be told using a very recognizable term.There is a general understanding among Filipinos about what the term means. For an outsider, who really don't know about the history of the Philippines especially the folklore and mythical creature it is difficult to explain especially my English is not my first language.
https://www.aswangproject.com/witches-in-the-philippines/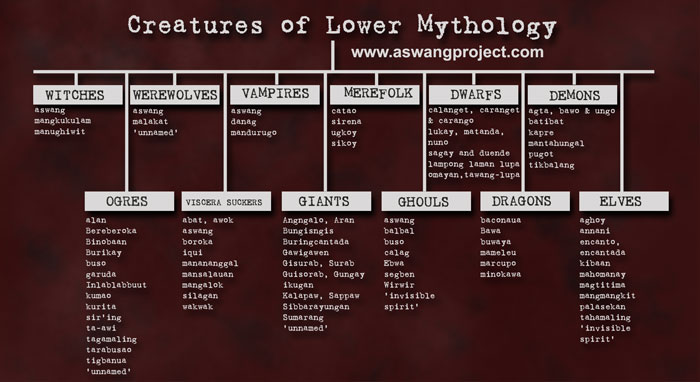 As you can above is a picture of how the aswang look alike from the Western mythical creature.
3. Different Shots
3.1 Drone Shot
Above is a drone shot this is suitable for my character (aswang) in which she will be flying and chasing the boy. I think this is a good reference for this project because the character will be flying throughout the scenes of the project.
The biggest struggle I think is that getting the right shot for the character because of the movement between the boy is running and the aswang is flying. I have to make the right sequence between the two character and to show all the right movement between the running and flying.
3.2 Shot (Running)
 Movement
This slideshow requires JavaScript.
Using "The human figure in motion by eadweard muybridge".
4. Storyboard
Above is my storyboard for this project. Before doing this storyboard I have thought what will be my the story of my final project. I have used the mother and son story, but in the story, However, I never show that the creature is her mother because it would be nice to show all the emotion on this animation like (fear, courage, sadness, anticipation and love). I decided to incorporate all of this emotion.I know that it is quite risky doing all of this emotion in a very short time of the animation.
But I will try to make all of this emotion just for this final project of this year. I choose women because according to the Spanish history, most aswang are mostly women. So I decided to use women character for this project to show her motherly love if she saw her son. This show that all the emotion between mother and son bond is really strong because no matter how the mother looks in a different form of an evil creature; the son still wants him to her to save her from the curse of becoming aswang. Being the eldest and I have only one brother I have show how my brother and my mother is really close to each other. Like in the storyboard I want to show the son and mother bond between the two of them.
This is the question I asked myself why not, a girl will be the main character for this animation. Well, I think that is that will be a different story because never thought that my character for this project will be a girl. It is alright if I have put a girl for this animation because of the bond between the mother and daughter is really good. Like myself, I'm really close to my mother which is good if the character of my animation is a girl. Well, I find it really being biased because  I really wanted to show the boy and mother in different ways of a relationship bond. As you can see on the storyboard. Showing different emotions between the boy and the mother is really strong, especially on the mother as you can see on the end of the storyboard. When the boy hugged her and the instinct of a motherly love is there. The reason why she changes her physical look into a human form. That the magic of motherly instinct between their own children this applied for a boy and a girl.
 5. Sketches
5.1 Sketches  (Digital and Illustration)
These are some of my sketches I'm using digital. According to the history of this creature, many Filipinos really don't know what this creature look like. Filipinos people are so creative that they come up with different looks. But this will be my vision of my own creatures that I would possible use this character of this animation. This is only some of my digital sketches that I want to use for this project. But, I realize that the character that I have to draw digital is 3D and more detailed which I don't like it for this animation. It will scare the audience if this will be the characters that I will be using for this animation. I realize and debating to myself if weather I used this or not because I wanted my animation to be more cartoonish style but with a twist of the 3D environment and 2D characters.
5.2 Sketches (Tradition Drawing) Concept
These are the characters that I will be using for this project that I will make. I will be using two characters for this project the creature (mother) and the boy.
6. Location and Texture
6.1 Philippines area
Went I had a holiday in the Philippines I decided to take some photos of our neighborhood street view. So I could use this photos for my final animation project for this year. Since my animation is based in the Philippines it is also good if I could use the street view of our neighborhood. When I was in the Philippines I have thought about doing some animation about this kind of animation about a mythical creature in which I'm really interested and I could showcase where I grew up.
6.2 Background (Digital)
Above is my first attempt, however, I didn't use this because I wanted to be in a cartoonatic style like with colorful colors and vivid style for the animation. I don't want to be more realistic as you can see above it is really scary. In which  I don't want to scare my audience as you can in the illustration it is darker.
 As you can see above is the background that I will be using this for my animation project this will be cartoonatic with a touch of anime style. The surrounding area basically based in the Philippines this includes (houses, lamppost, and color as well) since all the characters that I have made are mainly Filipino. I want to showcase to all the audience who are going to watch this once I finish animating, where I originally come from and what can they expect in the Philippines history.
6.3 Texture Color
7. Sound Effect and Music
7.1 Flying Sound Effect
7.2 Running Sound Effect
7.3 Walking Sound Effect
 7.4 Breathing Sound Effect
7.5 Laughing Sound Effect
 These are the sound effect that I have used to create this project. Also, I have used audacity software to change and cut some sound effect that I will be needed for animation. Since I'm doing a horror animation for this project I wanted for my sound effects and background music will be more intense and suspend.
8. Software
8.1 (Flash and After Effect)
I have used Adobe Flash software to animate for this project.
8.2 Adobe After Effect
8.3 Photoshop
Also, I used Photoshop to color, texturing and lighting for this project. However, some of my colors and lightings are not good because it is hard for me because all of the scenes for this project is taken during night time. This is really hard for me because I have to find suitable colors that will be good during night time. Also, I have to use some bright colors for this project so that the character.
8.4 Maya Modelling
Using Maya Software I tried to model the creature, however, it is hard to model the rest of the body. I decide not to do some modeling because it will take time for me to do some modeling. I always have to model the boy and the creature.
Final
This is my first attempted for my animation. However, there is no background music I have tried to put some music and rendered this video using Adobe After Effect.
Conclusion
I, therefore, conclude that I feel that I did my best on this animation. However, there are some things that I think I'm not good at for example my ability using software. I'm still struggling with the software that, however, by watching some tutorials on YouTube this help me to improve some of my weakness. There are one this that I'm really struggling this is are rendering part which is really slow because of the texture and lighting and stuff that I'm putting on my animation.
One of the major part that I'm really struggling and that I'm losing my patience this the rendering part, which is really slow because I think it's because of texturing, lighting and other some stuff that I'm putting for this animation.